Outsource Accounting Services from SGD 165 nett / month
Monthly 3-in-1 Accounting Package Includes:
Xero Software Setup & Training for All Companies
Xero Accounting Software Subscription (Starter OR Standard Plan only)
Monthly Accounts for Management purpose
Year End Financial Statements and Compilation of Annual Report
Estimated Chargeable Income ("ECI")
Year End Tax Computation, Tax Supporting Schedules and Taxation Return Filing with IRAS
Supports – Phone Call / Skype /Email support
Updates – Regularly update and advice you on Company Tax, Government Grants and Business matters
*** Prepayment Deposit of $1,650 required to Start the Xero Program.
This will offset 10 months of subscription, which is tabulated from the beginning of your financial year. 
View ALL Monthly Packages Here Appoint Us as Your Accountant Now
Benefits of Outsourcing Accounting Services in Singapore:
This frees up your valuable time whether you are deploying offline or online accounting services.  You can save on time and work on customers activities instead of doing the work all by yourself. Remember, you are not a machine and each of you only has one pair of hands.  The spare time you have could now be spent on expansion, growth and even investment or operations plan for your business. This not only results in efficiency, but also productivity.
Outsourcing saves you finance and payroll cost. When you outsource, you do not need to pay staff salaries and even contribute to central provident fund (cpf). You do not need worry of employees taking medical leave, and even the payment of performance bonuses as well.
You solve the issue of hiring and firing. Haven't you realize that the process of recruitment and resignation is a painful one for you? This process brings about headache to employers, and likely to take a long long time (sometimes even months) before you could find a suitable candidate for the position. In the event that someone leaves your firm, you will suffer an interruption of work and job flow.
You do not need to worry that your staff performing the job is incompetent and not up to date with the latest rules and regulations. E.g. if you outsourced function such as accounts, bookkeepers performing your tasks would be well updated with the industry best practices. This is their bread and butter, so they are very familiar with the Do's and Don't.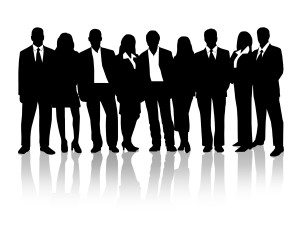 Contact Us for Assistance on Accounting
What is in it for You when you outsourced your accounting services to Us: 
You enjoy savings of big money. You save on salary, overhead costs, hiring and training cost. Hence, you will increase your net profits. When you engage our accounting, including related bookkeeping accounting services, we are able to provide it cheaper as there are economies of scale that we can leverage on. However, you, as a small business owners or director do not have.
You get top quality accounts, which are compliant to the requirements of Singapore Financial Reporting Standards. You may not be familiar with the industry norms and the right treatment to certain transactions. But we are a team of well qualified professionals and experienced accountants who have the expertise in this area that could elevate the chances that your accounts or financial statements are deemed non-compliance.
You enjoy convenience, where we are your one stop solutions provider. A vast range of accounting related services are available. Whether the purpose of your accounts is for tax (sometimes known as accounting tax services), bookkeeping, advisory, costing (sometimes called cost accounting services), financial, payroll (also known as payroll accounting services), business or even management and anything that you can ever think of.
You can make an increase in your sales revenue and receive highly qualified warm leads for your business through our effective online marketing efforts. You being our valued clients will receive a huge discount in the event that you decide to take up our internet marketing service. Your trust in Us – There are no other accounting firms in Singapore providing such a 2-in-1 service.
Our Range of Accounting Services offer include but not limited to:
Income Statement (Profit & Loss)
Monthly / Quarterly / Year End Review
Note:
These range of accounting service are applicable for all type of companies – whether you are an existing or new start-up company in Singapore. It is suitable for Sole Proprietorship, Partnerships and Private Limited Companies.
Appoint us to do your Accounting Works
Accounting Services are beneficial for Small Singapore Business, but are you one?
Are you a privately owned sole proprietorship, partnership or private limited corporation?
Do your entity have less than 15 staffs in your company?
Is your annual revenue or income less than $1 million?
If you answer "yes" to any of the above, then you are considered small businesses.
More Benefits you get with Accounting Services for Small Business in Singapore
Intelligent advice – if you are business owner without an accounting background, you get to obtain professional advice from our accountants on all matters related to gainful disclosure of the financial information of your business
Additional skills – professional accounting consultants at J Accounting Services are always on the run to acquire new skills and knowledge to help make people's businesses better and better. Therefore, they can add skills that the task force in your company does not possess
Efficiency – when you consult us, you save a lot of time while increasing the total productivity in your company. You get more time to concentrate on developing the business and focus on your strategic goals.
Reduces bias – professional accounting firm like J Accounting Services eliminates the bias associated with the internal consultant in your corporation, who may be having an interest in certain aspects of your company's accounts.
Basic Accounting Services of Small Business for Auditing Purposes
Bookkeeping services on monthly, quarterly and annual basis
Clearance of all backlog accounts
Attention to detail compilation and analysis of all financial statements
Payroll preparation services
Audit schedules in liaison with the firm's auditors
Implementation of business accounting software
Non-audit financial reporting services
See You on Next Pages!